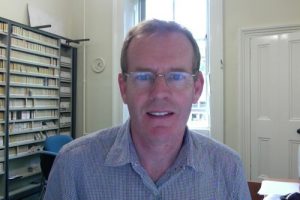 A strategic leader in e-learning, learning technology, learning media, and classroom technology & design, my speciality area is supporting universities to evolve their learning & teaching design to meet the demands of a rapidly evolving digital landscape. This includes curriculum development, virtual and physical classroom spaces, and organisational capability across a range of services. I have over 23 years experience working in these areas in universities across the U.K. including:
The University of Glasgow
Aberystwyth University
University of Reading
Northampton University
During this time I have been involved in a number of sector projects and activities, often as the institutional lead, working with QAA Scotland, the Higher Education Academy, Jisc, and Futurelearn.
I engage across the sector and have held active membership of several organisations including:
HeLF (Heads of eLearning)
SCHOMS (Heads of Media Services)
LTSMG (Lecture Theatre Managers)
ALT (Association for Learning Technology)
I left the University of Glasgow in April 2017 to return to Wales and set up my company "Kerr Gardiner Consulting Ltd" to allow me to concentrate on using my experience and knowledge to help develop digital capabilities across education.
I can be contacted at: kerr@kerrgardiner.co.uk