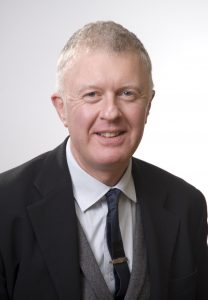 Chris has a record of leading University based projects covering the use of technology in higher education teaching practice. This has included reviewing key institutional platforms such as reviewing and changing virtual learning environment, lecture capture system, plagiarism detection software and use of technology to enhance assessment processes.
He is particularly interested in how technology can be used to enhance the student learning experience that includes working with academic colleagues to enhance their use of technology in their pedagogical practice. His most recent projects have included:
– Virtual Learning Review and subsequent implementation of Canvas,
– University wide implementation of the Panopto lecture recording platform,
– Institutional review of assessment practices,
All of these projects, and previous projects, include have at their heart the objective of enhancing the student experience.
Chris has also led writing the 2017 and 2018 TEF institutional submissions for the University of Hull and managed the 2018 TEF Subject Pilot for the University and currently provides consultancy support for this year's subject pilot activity.
His previous posts include:
Director of Learning and Teaching Enhancement Dirctorate, University of Hull
Chris managed a Directorate responsible for enhancement and quality assurance of academic teaching practice at the University. In addition, the Directorate managed internal and external data sets relating to academic pedagogical practice. In 2017 Chris led a departmental review that resulted in changes in operational practice with respect to Faculty support and established data management team.
Key project work whilst in post included
production of institutional TEF Submission,
implementation of the Panopto lecture recording platform,
University wide review of assessment practice with associated changes in academic practice.
Head of Technology Enhanced Learning, University of Hull
Chris led the Technology Enhanced Learning team that was responsible for supporting staff use technology in their teaching practice. Key projects that he led included:
Review of institutional virtual learning environment,
Procurement of institutional virtual learning environment,
Implementation of institutional virtual learning environment based on Canvas platform,
Review of lecture capture technology,
Procurement of lecture capture technology,
Implementation of lecture capture technology,
Implementation of policy for digital submission of student assessments and feedback,
Implementation of PebblePad system,
Review of plagiarism detection software.
Head of LTech, Northumbria University at Newcastle
Chris managed the team responsible for use of technology in student learning experiences at Northumbria University, including technical support, user support, staff training, pedagogical support, research and development. These technologies include Blackboard, PebblePad and Turnitin.
He was Project Leader for a number of internally and externally (FDTL, HEA and JISC) funded projects with responsibility for writing application; managing project and associated budget; project evaluation and dissemination activity. These projects included:
Development of online materials to enhance supervision of work-based learning,
Development of electronic approaches to assessment submission and feedback,
Version changes to the institutional virtual learning environment,
Facilitating online inter-university student collaborative learning activity.
Chris led a JISC funded project to develop a system for the electronic management of student assessment covering submission, distribution, plagiarism detection, marking, moderation, feedback and student reflection.
He designed, delivered and evaluated a range of face to face and online staff development activities that range from one to one sessions through to accredited postgraduate modules.
Chris wrote the University's quality assurance requirements for the approval of online programmes.